Google has numerous exciting and much-needed features. However, one of its major features is it provides
free storage of 15 GB
now. You can use this storage without any charge. How to use Google Drive to securely store files, open, or edit them from any device.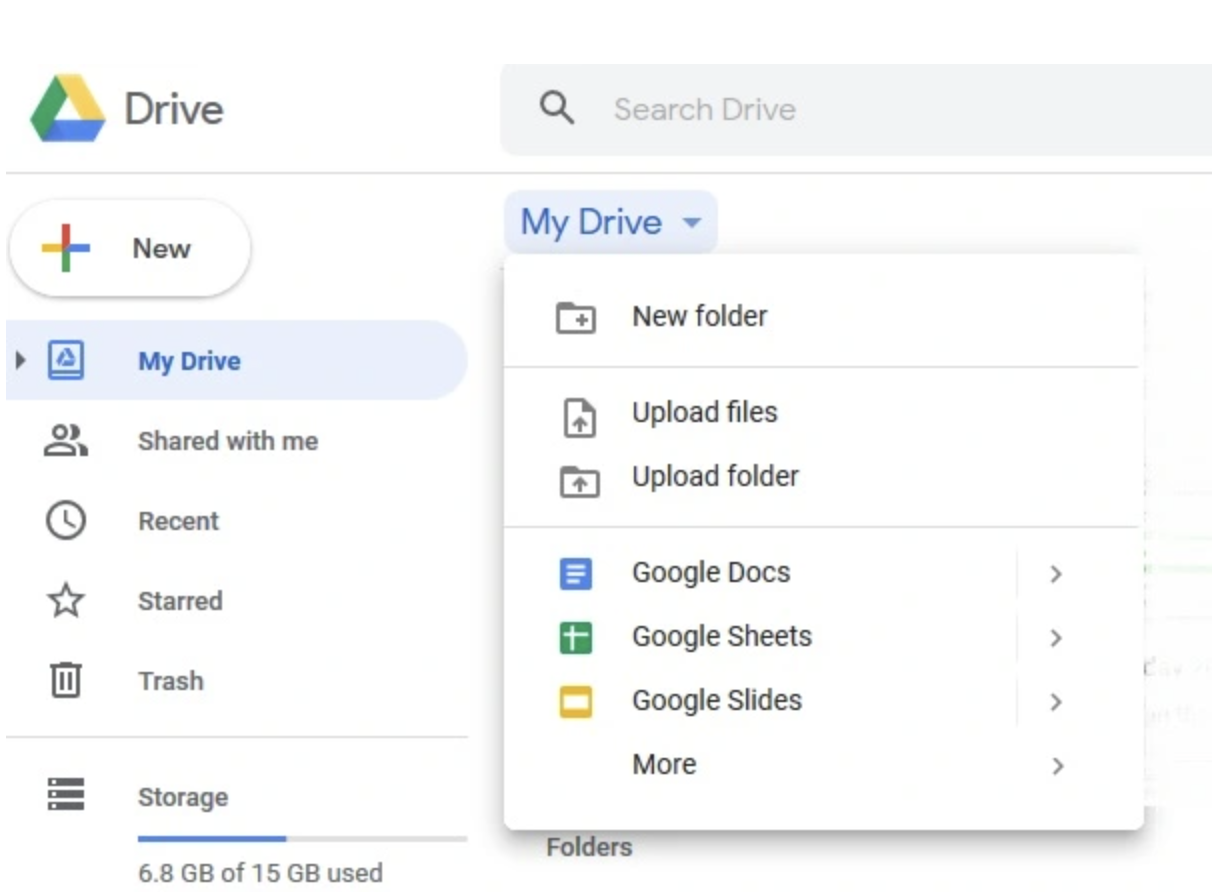 What is Google Drive and how does it work?
Google Drive is cloud storage from google. If you've ever used any google product like google Docs google sheets
google photos
you already have google drive.
So if you've created a google doc for example or collaborated on the one you most likely already have it.
Google drive is used instead of using up hard drive space on the computer you're using. The google cloud provides the storage they offer you for free up to a certain point.
How to use Google Drive?
Create a Google account and go to drive.google.com
Create a google account so you can get your google drive. Now your page if you
haven't used it before it's going to be empty
Press new to
create new files, folders,
or any item you need as shown above in the image. You'll get all these options for creating folders, uploading files, and just creating documents.
If you have different files but are related
organize them nicely
inside of the folder
with each other.
To share the file with
different
users in the drive first open the drive then click on the file which you want to share and then click share.
You have to give the
google
address of an individual with whom you are sharing that file.
One can be only either viewer or editor according to the role given by the owner.
The viewer can only view the files whereas the editor can edit them.
You can also change the owner of a particular file if needed. Most importantly, this one should be the owner.