Biography
Dr. Toshima Karki Biography |Elected member from Lalitpur 3
Toshima Karki was Elected from Lalitpur 3 with a huge margin of 18,173 votes. Toshima Karki is a doctor. She is a member of Rastriya Swatantra party.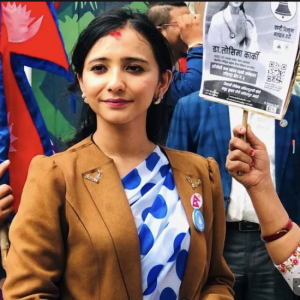 She had done her  MBBS from (Kist Medical College, Lalitpur), Masters in General Surgery (from Kathmandu University). She was working as a General Surgeon at Patan Hospital, Lalitpur.
The Election Commission of Nepal had rejected her candidacy in the first instance. However, the decision came in her favor after she appealed a writ petition at the Supreme Court.
Biograpgy of Toshima Karki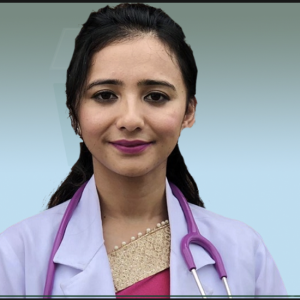 Introduction
Information
Full Name:
Dr. Toshima Karki
Birth Date:
20 May 1989 (age 33)
Address:
Adinath Village, Nakhkhu Khola Marg, Ward no. 18, Lalitpur Area 3
Education:
Shaheed Dharmabhakta School, Nakhkhu (Classes 1-10), Modern Indian School, Chobhar (Classes 11-12)
MBBS (Kisht Medical College, Lalitpur), Masters General Surgery (Kathmandu University)
Occupation:
General Surgeon, Patan Hospital, Lalitpur
Youth leader, the medical campaigner, elected central member of Nepal Medical Council
Email:
[email protected]
Website:
https://toshimakarki.com/
Toshima Karki a social activist
Conducted protect regarding intern for doctors and medical student in medical college in 2071/72
She made a remarkable movement by leading the Save Medical Fraternity Movement which lasts for 7 Years. This movement was done to stop the attacks on hospitals and health workers. Eventually, her effort made an impact to introduce the law related to health institutes and health workers by including the concept of Jail without Bail.
She helped victims of the devastating earthquakes and lead health and relief camps in Sindhupalchowk, Batase, Ramechhap, Nuwakot, Salme, and Lalitpur's remote large Durlung.
The "Warm in Winter" campaign was started by Toshima Karki in the eastern part of Nepal during the monsoon.
The "Relief and rescue" programs and health camps were conducted in settlements like Saptari, Susta, and Inruwa in Terai when landslides washed away houses and fields.
In the year 2074/75, successfully established admission according to the merit list by taking the leadership of the case in the Supreme Court against the corruption and malfeasance in MD/MS/BDS admission in Tri University Medical Colleges
In the year 2075/76, taking the lead of the case in the Supreme Court again, TRV. Succeeded in setting and implementing the admission fees for postgraduate admissions in medical colleges.
She openly supported Dr. Govinda KC's protest. Dr. Gobind K.C. Played a leading role in general movement, management, and leadership in Satyagraha up to 20 times towards the health sector.
Being Doctor she constantly worked during an epidemic of covid-16 . Likewise, she supported the health sector by providing public awareness, health equipment, oxygen cylinder, and home isolation.
She actively participated in the anti-corruption movement.
Balen Shah Mayor of Kathmandu nepal