Health
Best Hair Treatment Hospital in Kathmandu
Hair Treatment Hospital in Kathmandu: You will counter number of hospitals and clinic in Kathmandu, Nepal for hair treatment.However, choosing best and geninion is the most difficult one.Hair treatment is expensive treatment so you need to choose the hospital which will be frruifil to you.
You need proper consultation of doctor when you face problem regarding hair loss. Although you all know presentation is better than cure you can visit before getting the things wrong.
People are facing alot of issue regarding hair care services. As all are not aware about the best skin hospitals in Kathmandu where they can get proper cure of there problem.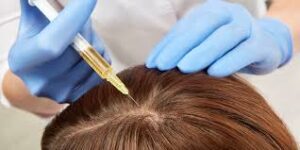 Hair Treatment Hospital in Kathmandu
Kathmandu Clinic of Cosmetic Surgery
Aavaran Skin and Hair Clinic
Nepal Skin Hospital Pvt Ltd
Folliderm Hair Transplant, Lasers and Skin Clinic
Cutis Care Pvt. Ltd.
Smartcare skin Clinic
Hair transplant in Nepal
Swasti Laser & Skin Care
Nepal Korea Skin Care Hospital
K33 Hair Hotel 
Let Me in
LaserCure- Hair & Cosmetic Skin Clinic
Nepal Skin Care Centre
Ananta Skin Care Center
Greencity Hair Clinic
Arogin Health Care & Research Centre Pvt Ltd
Alka Cosmetic Dermatology by Dr Rajan Tajhya
Hair Restoration
Hair restoration is the surgery that helps to restore and regain hair in those parts of the scalp which has lost or have thin hair. The hair restoration process include hair transplantation  but flap surgery, tissue expansion of the scalp and scalp reduction surgery, are also methods used for hair replacement
Types of Hair Restoration
Hair Restoration involves two types of process where work is done in follicular unit.
Follicular unit transplant method
In this process a strip of skin with hair follicles is removed from the back of the scalp. The hair follicles are then removed from the strip of skin and placed into the recipient site.
2. Follicular unit extraction method
In this process individual hair follicles are removed from the back of the scalp without removing a strip of skin. Similar to the other method, the hair follicles are then inserted into the recipient site.
Treatment done in Hair Hospital in Kathmandu
Hair Transplant Surgery
Hair Transplant
Beard Transplant
Eye Brows Transplant
Anti-Hair Loss Treatment
Contact Details and Location of Best Hair Treatment Hospitals in Kathmandu
| | | |
| --- | --- | --- |
| Skin Hospital | Contact Details | Location |
| Nepal Skin Hospital Pvt Ltd | 01-5905344 | Bijuli Bazaar |
| Korean skin hospital " Let Me in"Folliderm – Hair Transplant, Lasers and Skin Clinic | 985-1110443 | Subarna Shamsher Marg |
| Nepal Korea Skin Care Hospital | 01-4621996 | Tinkuney,Near baneshwor chowk |
| DI Skin Health And Referral Center(DISHARC) | 01-4721500 | Maharajgunj road |
| Kathmandu Clinic Of Cosmetic Surgery | 01-5707056 | Tanka Prasad Ghumti Sadak |
| Nepal Skin Care Centre | 01-4489035 | Sinamangal |
| Korean skin Care And Beauty Clinic Pvt. Ltd. | 01-4011568 | Kamalpokhari |
| Korean skin hospital " Let Me in" | 01-4780110 | New Baneshwor |
Services Provided by Hair Treatment Hospital
Hair Transplant Surgery
These Hospitals provide different hair transplant surgery as well as beard and eyebrows transplant surgery.This surgery helps to increase the volume of you hair.
Cosmetic Surgeries
They provide Asian eyelid surgery, Eye Bag surgery, scar revision surgery, Tattoo removal surgery, etc. All surgeries are performed under local anesthesia.
Laser Tattoo Removal
As we all know Nowadays getting tattoos is trending. Likewise, people are up to trends and get tattoos done. However, later on, they regret it and want to get rid of that tattoo. Only the solution is Laser Tattoo Removal.Doctors in the hospital make sure that they will remove these tattoos and that their jobs are done safely.
Laser Hair Removal
This treatment is done unto the 8th session if needed. After the treatment its result last permanent. After each session, you can find its result instantly. Before doing this treatment hormonal test is done to ensure that the procedure has no risky result.
What is the hair transplant cost in Dhulikhel hospital?
Answer: Hair transplant costs Rs 60 for each strand in Dhulikhel hospital.